LAGUNA HILLS, Calif.—The City of Laguna Hills is declaring May 6 "Lewis F. Moulton Arrival Day" after the pioneer who traveled to Southern California in 1874 and became the founding father of Laguna Hills.
Last week, Mayor Dave Wheeler and the Laguna Hills City Council issued a proclamation dedicating May 6 to honor Moulton's legacy in the city.
"Moulton represented a courageous and pioneering spirit," Wheeler said in the proclamation. "It is in order to recognize the ongoing contributions of the Moulton Family to the Orange County community, Laguna Hills and beyond that originated from the arrival of Lewis F. Moulton in 1874 by proclaiming May 6 as Lewis F. Moulton Arrival Day."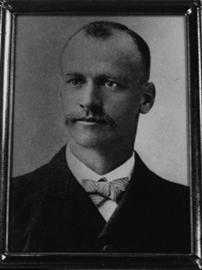 On May 6, 1874, 20-year-old Moulton arrived in Orange County after a five-week voyage from Boston, Massachusetts, traveling by steamship, train, and stagecoach on a journey that took him through South America and up the California coast before he eventually made his way back down to Orange County.
After working as a ranch hand in Irvine for several years, Moulton bought out his employer's ranch and began purchasing nearby properties until he acquired 22,000 acres—which make up the modern-day cities of Lake Forest, Laguna Hills, Laguna Woods, Aliso Viejo, and Laguna Niguel.
In 1908, Moulton wedded schoolteacher and painter Nellie Gail, and the couple built Moulton Ranch in the heart of modern-day Laguna Hills, where they lived with their two daughters Charlotte and Louise.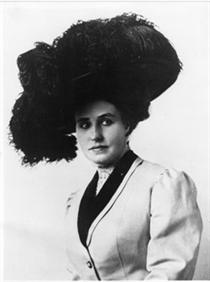 The Moulton family became major supporters of the arts and education community in Orange County as founding members and key donors of both the Laguna College of Art and Design and Chapman University.
Some of Nellie Gail Moulton's paintings have been featured in galleries at the Laguna College of Art and Design.
The City of Laguna Hills also plans on opening the Moulton Museum in July 2022 to honor the legacy of the Moulton family and other key members of Orange County history such as Richard O'Neill, Dwight Whiting, and James Irvine, all of whom were ranch owners and land developers.
The Moulton Museum will provide educational programs and feature artifacts, artwork, pictures, film, maps, and telegrams from throughout Orange County's history, according to a recent city staff report.
The museum will also feature paintings and other artwork by Nellie Gail Moulton.
Two of the Moulton's great-grandsons, Jared Mathis and Scott Barnes, founded The Moulton Company, a private equity asset management company, in 2007. The Moulton Company operates out of Irvine, California, and manages residential, commercial retail, and industrial properties nationwide, with most holdings located in Southern California.